Tapering
It can be challenging to get some patients off some medications for a variety of reasons, including:
Discontinuation syndromes
Psychological dependence
Physical dependence
The most common classes of medications that may be problematic in this regard include antidepressants and benzodiazepines.
Unfortunately, most medications come in a very limited number of strengths, thereby making it difficult to taper off slowly. Pharmacy.ca's Step-Wise™ tapering service can provide most medications in a very wide range of strengths to assist clinicians with tapering patients off their medications at an appropriate pace and in custom dose steps.
By allowing the physician and the patient to dictate the size of the steps and the speed of the taper, patients feel in control and are empowered to manage their discontinuation taper based on their personal symptomology.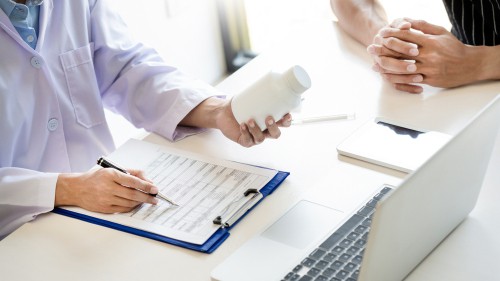 Titration
Start Low and Go Slow
In a similar manner, some patients do much better starting some medications with a slow upwards titration in dose. Our Step-Wise™ titration service can provide medications in small incremental strength steps to allow patients to gradually initiate therapy. The goal here is to determine an individual patient's response and to find the best balance between efficacy and side effects.