Drug Coverage
Have you recently been prescribed a high cost specialty medication for a condition like cancer, Hepatitis C, HIV or an autoimmune disease? We understand how expensive and complicated it can be to go onto one of these drugs. We know that besides costs, these drugs can be difficult to find and can have special shipping and storage conditions. Furthermore, they can be more complicated to take and can have more potential for side effects.
As a specialty pharmacy our staff of pharmacists, reimbursement specialists and other allied health professionals can provide you with the supports you need. This includes helping to determine insurance coverage, minimizing your out of pocket costs, counselling on the medications and their potential to interact with other medication you might be on, managing side effects, therapy initiation and maintenance, as well as physical drug delivery.
Our pharmacy can help you assess your eligibility. To talk with our reimbursement coordinator call us at (416) 960-7768, or contact us.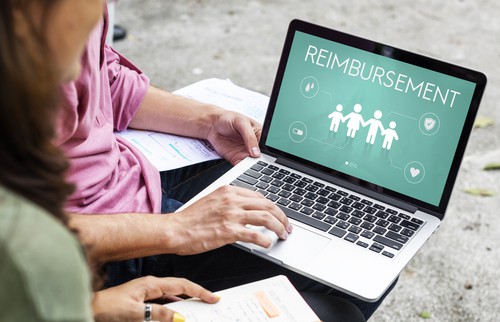 How are medications covered?
We understand that drug reimbursement can be complex and confusing to figure out. Unlike publicly paid doctor and hospital access (Medicare), Canada's medication insurance landscape is a complex mix of government and private programs, each with their own enrollments, criteria, forms, and language.
Even if you have private insurance that is straightforward for most medications, there are specialty medications that require the completion of special authorization forms and other uncommon procedures and terminology. These include coordination of benefits, eligibility determination, enrollment in a patient support program, interaction or pre-approval (or denial) of a government program, dealing with plan or annual dollar maximums, lifetime coverage caps, preferred pharmacy features, or challenges to gaining maximum coverage.
The majority of employers offer drug/health benefits to their employees. It's important to determine how the plan works; ex. which medications are covered, what portion of the cost is covered, etc. Often these plans are defined using terms that are difficult to understand. To help you to understand your plan better, we have compiled a list of commonly used terms:
Coordination of benefits: the process where a claim is submitted to two different insurance providers (could even be both private and public) for maximum coverage up to 100%.
Co-pay: an out-of-pocket expense that you must pay for (ie. the amount left over after insurance has paid their portion).
Deductible: An out-of-pocket amount that must be paid by you before you are eligible for coverage.
Drug formulary: the list of medications that your plan covers.
Exclusion/ineligible: a drug, treatment, or illness that your plan does not cover.
Health care spending account: a fund that some employers provides employers to pay for different types of services, including drug, dental, vision, paramedical, etc.
Maximum: a dollar limit that your plan has set to cover prescriptions (this may be an annual, or a lifetime limit, or both)
Premium: the amount that you must pay every year or every month to keep your plan active. It's your fee for the insurance coverage.
Preferred pharmacy network: a network of participating pharmacies that your private insurance may require you to go to to fill your prescriptions.
Prior authorization/prior approval: a pre-approval process may be required to determine your eligibility for coverage of certain medications.
Sliding co-pay (tiered plan): A plan that includes tiered drug coverage (eg. 80% drug coverage for the first $1000 in medications claimed, then 100% coverage thereafter).
Each of Canada's provinces offers a different public drug program—some are income-based, while some are based on population groups.
Anyone under the age of 65 can apply for coverage under this program; to do so, you must show proof of income (through your taxes being filed, or T4s provided by the government, or your employer)and fill out a 3-page application form, and mail it to The Trillium Drug Program. It can take 2-3 weeks to be approved. You are then assigned a deductible based on your previous year's income (around 3-4%). Trillium will cover your medication minus that deductible. We assist all our patients complete their Trillium application forms.
Anyone over the age of 65 can enroll:
The regular Senior Drug Program is automatic—your coverage starts on the first day after your 65th birthday. You pay a $100 deductible every year, AND a $6.11 co-pay (most pharmacist waive $2 of your co-pay.)
Under the Low-Income Seniors' Drug Program, your co-pay drops to $2 and you pay no deductible. To qualify, you must live alone with a net income of ≤$19,300, OR live with a spouse with a combined net income of ≤$32,300.
To qualify for one of these programs, you must be in financial need and:
Meet the program's definition of a person with a disability (ODSP).
Be willing to take part in activities that will help you find a job (OW).
There are no deductibles or co-pays for prescription drugs under these two programs.
The Government of Canada also offers different drug programs through the following Federal Public Drug Benefit Programs:
Indigenous Services Canada, First Nations and Inuit Health Branch, Non-Insured Health Benefits
Canadian Forces Drug Benefit Plan
Veterans Affairs Canada
Royal Canadian Mounted Police Health Benefits Program
Citizenship and Immigration Canada, Federal Health Program
Correctional Services Canada, Health Services
Most of these plans require a patient to use their provincial drug plans first (ODSP, Ontario Works, Senior's Benefit) before using the federal drug plans. For example: outstanding co-pays after the Senior's Benefit program can be submitted to Veterans Affairs Canada.